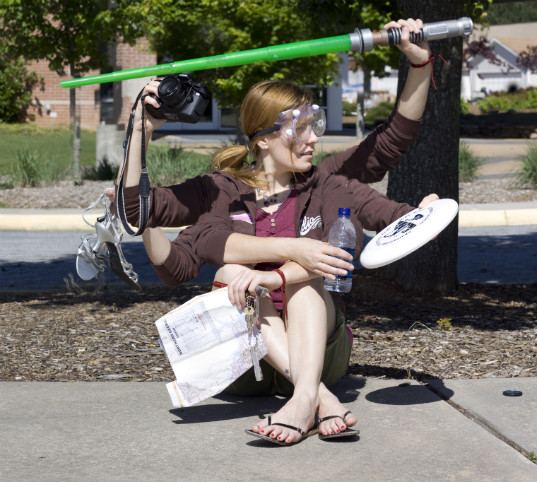 In his ALE2014 opening keynote last week Stephen Parry shared a story about how he became a manager for the first time. He was practically ejected from his role as an engineer and thrust into being the manager of 40-people team overnight.
His tale is similar to many I've heard. A lot of experts and professionals are being promoted to middle management. And in contrast to expert or specialist roles, there is usually little thought given to the possibility that maybe learning management skills would demand time and other resources.
That is because that most of these middle management positions do not allow for breathing space or time used for studying. There is constant pressure to keep the organization running and put out fires.
How could a middle manager get better at the skills and understanding needed to be an excellent manager? Here's one possible solution.
Solution: Management 3.0 Coaching
One solution to this problem is forming a coaching relationship with a Management 3.0 Coach. You make a commitment to use an hour or two of your time with the coach each week to reflect on the stuff you are working on as well as to learn how to use Management 3.0 practices to become a more effective manager.
What is Management 3.0?

Management 3.0 is a collection of knowledge and concrete practices to inspire managers, team leaders and team members, who face the challenge of transforming the organization to be more innovative, with a higher productivity. Management 3.0 is based on the book by the same name from Jurgen Appelo.
The success of companies like Google, Supercell and Zappos has shown us that new models of management based self-organization, sharing responsibility and fostering trust can provide the keys to success. With Management 3.0 coaching, you can learn how to use these new models of knowledge work management in practice in your work.
What is Coaching?
Coaching is a 100% client-focused conversation with a lasting effect, because the client has full control of her goals, their steps toward the goals and her purpose.
Conversation being 100% client-focused means that the client decides how and on what to use the time for coaching. The coach brings a framework to the conversation, which helps the client make her purpose and her goals clear. There is a lasting effect, because the client is responsible for reaching the goals and fulfilling her purpose.
Management 3.0 coaching is a pragmatic coaching method. The coach will switch between the roles of coach, mentor and teacher to maximize the impact of the training for the client.
The Advantages
Management 3.0 Coaching is easy to integrate into the busy life of a manager. Pre-scheduled weekly coaching sessions lasting for an hour fit even in the most full of calendars.
Work on real problems. Coaching is confidential, so you can use the coach to support you on your actual work problems.
Excellent return on investment. The time and money investment is minimal compared to the gains.
Get deep understanding of complex concepts related to management of knowledge work effortlessly.
Our Coach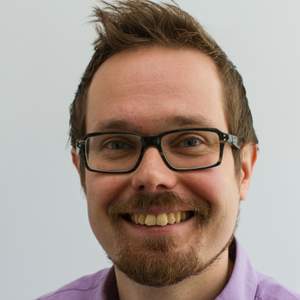 Antti Kirjavainen is an organization coach using Management 3.0 framework to help knowledge work organizations reach their potential. His previous clients include YLE and Nordea.
Antti's own management experience ranges from a director role in a leading software consultancy in Helsinki, project manager, team leader and scrum master roles as well as executive board roles in non-profits and entrepreneurial experience.
Antti is also a product development expert experienced in Lean Startup and lean-agile product development methods to bring products from ideas to markets quickly.
Antti is an international speaker and trainer in dozens of public and in-house workshops and trainings.
How to Get Started
The first time is always on free at Flowa! If you are in the Helsinki capital area and would like to get a free Management 3.0 Coaching session, sign up now!
Currently, we have 3 free coaching sessions to offer you by the end of October so register yours now.
Sign up for your free Management 3.0 Coaching session
Fill in your contact info on the form below so Antti get back to you to make an appointment for the coaching session.
×
Not in the Helsinki area? We also offer online coaching via Skype or Google Hangouts, both in English and in Finnish. Please drop us a line you are interested.